Desert Overture performs 3-4 formal concerts throughout the greater Phoenix area, including the Tempe Center for the Arts. The band also marches in the annual Pride parade, as well as performing in smaller and more intimate venues.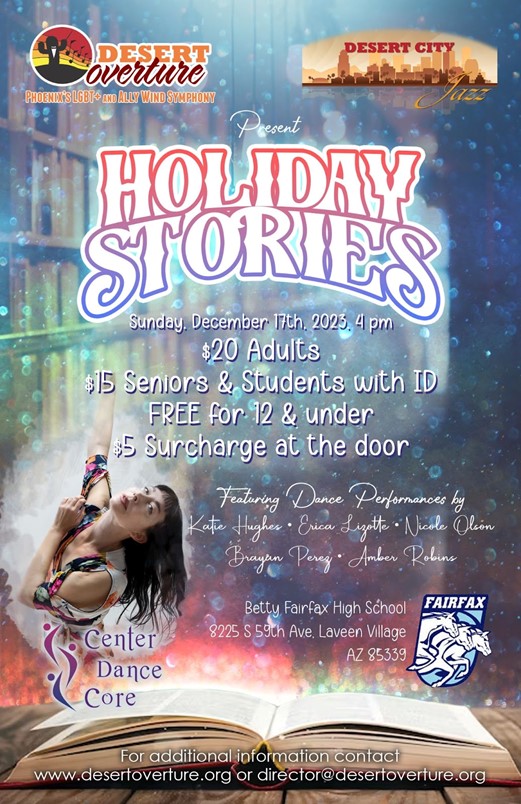 Holiday Stories
Join Desert Overture and Desert City Jazz as we bring you the stories of the holidays in this double-performance experience! Whether it's a lighthearted story full of holiday glee, or a somber tale of those less fortunate, each band will take the stage to bring you a multidisciplinary concert you'll talk about all season.
Date
Sunday, December 17th, 2023 - 4:00 p.m.
---
Location
Civic Space Park Pops!
Just like in 2022, Desert Overture brought you Civic Park Pops at Civic Space Park full with popular tunes that the whole family recognized and loved. Once again, Desert Overture will come out to Civic Space Park and bring you another fun awesome afternoon of more popular songs from hits from the past and present. Do not miss this opportunity to miss this show as its completely FREE to the public. So please bring your family and friends to this awesome outdoor performance.
Date
Time and Date: To Be Determined..
---
Location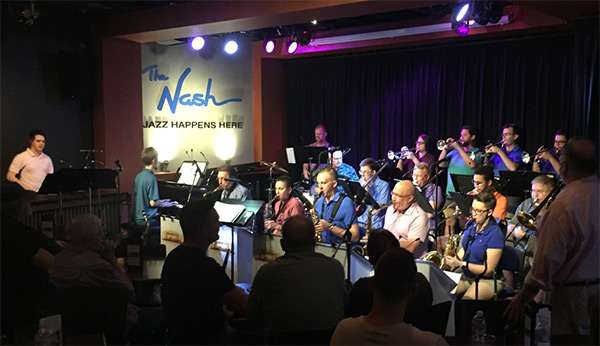 More Performances by our Sister Organization
Desert City Jazz is a full-size jazz ensemble comprised of many of the best jazz musicians in the Phoenix area's LGBT and Ally community.