Desert Overture performs 3-4 formal concerts throughout the greater Phoenix area, including the Tempe Center for the Arts. The band also marches in the annual Pride parade, as well as performing in smaller and more intimate venues.
A Fireside Christmas
A holiday concert with our sister ensemble Desert City Jazz. Join our email list (below) to be notified when tickets go on sale.
Date
December 12, 2021 - 3:00 p.m.
---
Location
One Small Step
A musical celebration of air and space travel
Date
February 13, 2022 - 3:00 p.m.
---
Location
D.O. You Remember?
Our 10th anniversary retrospective - delayed a couple years by the pandemic
Date
June 26, 2022 - 3:00 p.m.
---
Location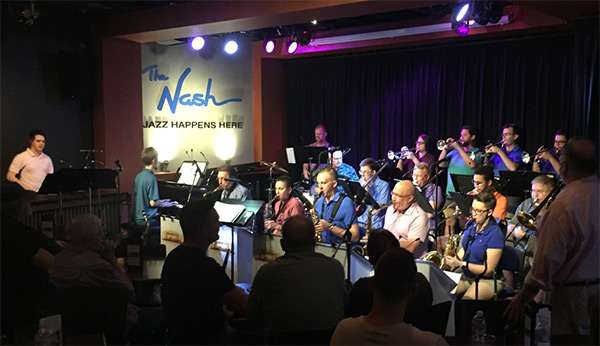 More Performances by our Sister Organization
Desert City Jazz is a full-size jazz ensemble comprised of many of the best jazz musicians in the Phoenix area's LGBT and Ally community.